ABOUT

THE EVENT
Welcome to the sunshine state of Australia. Get ready to experience Queensland's capital city marathon on 7 August 2016
Welcome to Brisbane City, Queensland, where Australia shines. Set your sights on discovering what Brisbane has to offer, by foot. Brisbane Marathon Festival events, tour famous city streets and take you on a journey of the beautiful Brisbane river. The marathon event will cross several bridges and multiple landmarks along the way, in what will be one of the most picturesque courses Australia has to offer.
The Brisbane Marathon is one of the fastest growing marathons in Australia with participants flocking from over 35 countries and representing every state of Australia. The event is established as 'boutique', enjoying an intimate and very personal experience where you are 'not just another runner – you are a marathoner.
RAISED SO FAR
$0.00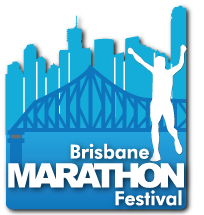 $0.00
Queensland's Capital City Marathon
One of the most historic events on the Queensland running calendar, the Brisbane Marathon Festival has iconic resonance with the 1982 Commonwealth Games where the famed Robert de Castella was first across the line in a celebrated victory. This magnificent day embarked a running frenzy in Brisbane where the first official Brisbane Marathon was open to the public in 1992.
Celebrating our special 25th anniversary year in 2016, the Brisbane Marathon is one of the oldest events on the Australian calendar and second to the Gold Coast Marathon in Queensland. The event celebrates fun fitness and the ultimate human endurance test – the Marathon. The Brisbane Marathon Festival is a world class event attracting participants from around the world eager to visit Brisbane city.
LOCATION
Brisbane is Australia's new world city. The city offers a wide range of ways to see Brisbane City and help you arrive at your race with minimal stress and the convenience of our extensive public transport network. From the moment you arrive in Brisbane, let our friendly community make your trip worry-free.
Arriving in Brisbane for the marathon?
Brisbane International and Domestic Airport are just 15 minutes from the central CBD by car. Alternatively catch the "airtrain" directly from the airport to the city in 20 minutes. A pain-free and quick expedition to sunny Queensland's capital city. Visit Brisbane Airport website for more information
Already in Brisbane?
Click here to see details on how to get to the race precinct outside Old Government House within Queensland University of Technology (QUT), Gardens Point. Old Government House is located at QUT Gardens Point Precinct next to the City Botanic Gardens, only a 10-minute walk from the city centre.
Public transport options available
Taxi services
Black and White Cabs (131 008)

Yellow Cabs (13 CABS) or 13 2227
Bus services
Brisbane local bus service timetables can be accessed online at Translink Government website
Ferry services
Travel the Brisbane River on the Brisbane CityCat service which operates 7 days a week.
Your terminal is the QUT Gardens Point at Alice Street.

(PLEASE NOTE: Ferry services will be operating ONLY after 7am on Sunday 7 August, so will provide a fantastic way to relax after finishing your event whilst taking in the fresh air of the Brisbane River.)
Train services
Quickly reach your destination on the start line for the Brisbane Marathon Festival with Brisbane's fantastic network of train stations.

Travel to Central Station in Brisbane CBD for a leisurely stroll to the start of your event. Plan your public transport options to the Brisbane Marathon Festival by visiting Translink Government website.
Traveling by car?
Parking
We recommend parking in one of the following easy to access locations for your Brisbane Marathon Festival experience. Event participants and spectators can park at a variety of locations within short walking distance of the event start and finish line and close to a range of fantastic restaurants. Limited spaces available within each location*.
Road Closures
Extensive road closures will be in place on race day. Click here to view all road closures which may affect your travel in Brisbane City.
VOLUNTEERING
Event volunteers perform a vital role ensuring the safety and enjoyment of event participants. If you are reliable, dependable and eager to become involved in Queensland's Capital City marathon, please submit your details here.
Over 200 volunteers will be required to help make the Brisbane Marathon Festival a success, we are urging anyone who is able to offer assistance to apply.
What you will receive:
Volunteer pack containing

Food and refreshments pack

Recognition of individuals and groups

Certificate of appreciation